Personal Military tours with your own expert guide. Take to the skies in the legendary Spitfire
It is now 80 years since the Battle and Britain and very few of "The Few" are still with us. History records how the young men of the RAF and from the air forces of the occupied countries, the Commonwealth and beyond painted the skies with the contrails of dog-fights as the Luftwaffe tried to break the spirit of the British and destroy the air force in the sky and on the ground and were victorious.

Actually more Hurricane aircraft fought in the Battle of Britain and yet it is the Supermarine Spitfire that is considered to be synonymous with the battle.

Designed by Reginald Mitchell, who sadly died before his greatest project found glory, the sleek lines were unmistakeable, the elliptical wing, the long nose and bubble canopy all combined to make a graceful but deadly aircraft. And yet, ask anyone who has seen a Spitfire what they remember most, and it will be the noise, the sound. The unique soft growl of the Rolls Royce Merlin engine; the power, the crack of the exhaust make the sight and sound of a Spitfire in flight something to be cherished.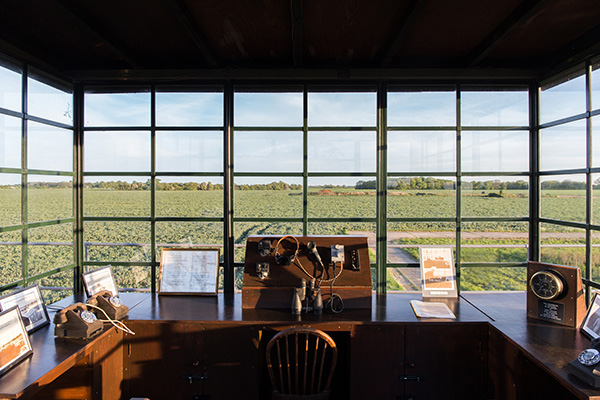 There are still many airworthy Spitfires, and many are kept at the former RAF Fighter Command station at Duxford, north of London. It is from here that the famous ace Douglas Bader lead his "big wing" to meet the attacking hordes of Nazi Bombers. Bader had lost both legs in a pre-war flying accident and yet returned to flying duties. He would later bale out over France and become a Prisoner of War.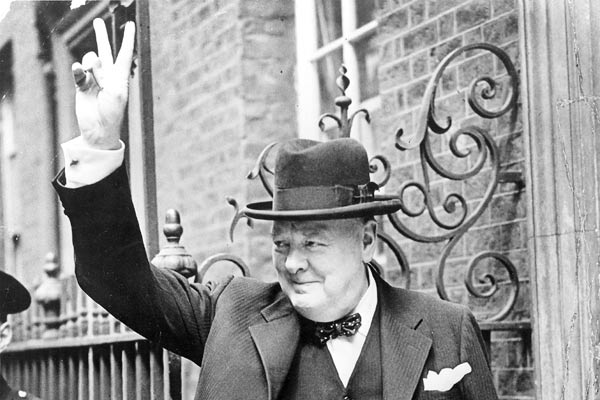 The hangers at Duxford are a positive delight to walk through and with many airworthy aircraft present it is by no means unusual to see a Spitfire taxying past the public area before taking to the sky.
It is possible to meet – in the sky – with a "Spit" using a 1930's vintage airliner as a photoship and, given notice, we can arrange a flight in a two-seat Spitfire. Surely that is an experience that would never be forgotten and one that very few experience, flying in a Spitfire from a Battle of Britain airfield. For more details contact us
Also see our Airfield Tours
WW2 Airbase Aerial Tour
Imperial War Museum Duxford
Churchill Tours
& Normandy Private Plane Tour
Post by British Tours Ltd Tour Guide - Rod
Rod's special interests include Military Tours and Ancestry Tours. He also specialises in Ancestry Research