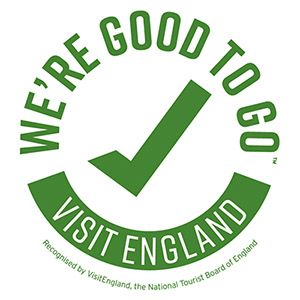 Last updated: Feb 11th, 2022

The BBC reports today, fully vaccinated people travelling to the UK no longer have to take any Covid tests - either before departure or on arrival.
The prime minister has announced that he intends to remove England's remaining Covid restrictions at the end of the month.

We look forward to seeing you back in Britain soon!

We are responding to all calls and emails as usual so feel free to discuss your tour options with us. We know flexibility is important at this time so wherever possible all new bookings will be entirely provisional. Some tours require us to follow the policies of other suppliers; we will let you know if that is applicable, and always do our best to reserve any other services on a provisional basis too.
Your welfare is our top priority. All of our tours are privately guided just for your group, and we have also produced these guidelines to increase safety on all our tours by vehicle and by foot.
Safety Guidelines
1) All our drivers, guides and driver-guides will be required to wear face masks whilst inside the car. We ask that you do the same.
2) The front seat of the vehicle will be kept empty. In our large car category, we will only take 2 people, so that they are able to distance. For parties of 3, a larger car will be available at no extra cost.
3) Hand sanitiser will be available in all cars; we strongly suggest that you also bring your own for additional use out of the car.
4) After each tour, the cars will be thoroughly cleaned.
5) Where possible, windows will be kept open rather than using air-conditioning.
6) Guides will maintain government recommended social distancing whilst on walks and guiding at historic sites.
7) As the attractions begin to open, they will be implementing their own various safety regulations. Our guides will adhere to these.
8) Our guides know the areas that we tour in depth, and can take the quiet back streets where possible to avoid crowded areas.
9) We will be introducing the optional use of a contactless radio system through an app which you can download. This will enable you to listen to the guide's commentary at a distance.
10) We are offering an increased number of outdoor tours - see our London Walks and Rambling tours Remember, we can design any tour to suit you.

Our top priority is your and our guides' safety.
We look forward to welcoming you back to Britain again, and providing you tours as safely as possible.
The British Tours team
Feb 11th 2022

Below: Stonehenge from our guide Geoff on Instagram