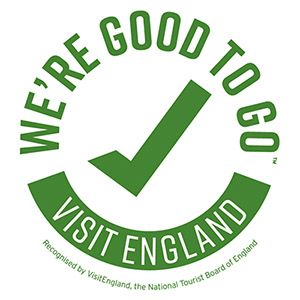 Update 7th Aprl 2021

The BBC reports today, more than 31 million people in the UK have received at least one dose of a coronavirus vaccine - part of the biggest inoculation programme the country has ever launched. We hope to see you back in Britain soon!
Your welfare is our top priority, and our aim is that you and our guides are able to tour with confidence. All of our tours are privately guided just for your group. We have also produced the following guidelines to increase safety on all our tours by vehicle and by foot.
Safety Guidelines
1) All our drivers, guides and driver-guides will be required to wear face masks whilst inside the car and we ask you to do the same.
2) The front seat of the vehicle will be kept empty. In our large car category, we will only take 2 people, so that they are able to distance. For parties of 3, a larger car will be available at no extra cost.
3) Hand sanitiser will be available in all cars; we strongly suggest that you also bring your own for additional use out of the car.
4) After each tour, the cars will be thoroughly cleaned.
5) Where possible, windows will be kept open rather than using air-conditioning.
6) Guides will maintain government recommended social distancing whilst on walks and guiding at historic sites.
7) As the attractions begin to open, they will be implementing their own various safety regulations. Our guides will adhere to these.
8) Our guides know the areas that we tour intimately, and can take the quiet back streets where possible to avoid crowded areas.
9) We will be introducing the optional use of a contactless radio system through an app which you can download. This will enable you to listen to the guide's commentary at a distance.
10) We are offering an increased number of London Walks and Rambling tours
Our top priority is your and our guides' safety. We will follow all Government guidelines and reduce risks as far as we possibly can.
We look forward to welcoming you back to Britain again, and providing you tours as safely as possible.
The British Tours team
16th March 2021

Below: Stonehenge from our guide Geoff on Instagram