The first tangible feeling that you are retracing the steps of those who took part in the landings is as you leave the English Coast behind and head over the channel, this is the route that the airbourne forces took. We descend on crossing the French Coast and from our low height we can see Pegasus Bridge, captured in the first actions of D-Day. The plinths that mark where the gliders landed are clearly visible from our altitude – however we will not be landing just yet and we must press on and so we climb a little to follow the coast; past the sands of Sword, Juno and Gold, the British and Canadian Beaches and on to Arromanches where the silent, battered remains of the Mulberry Harbour are clearly visible off our wing.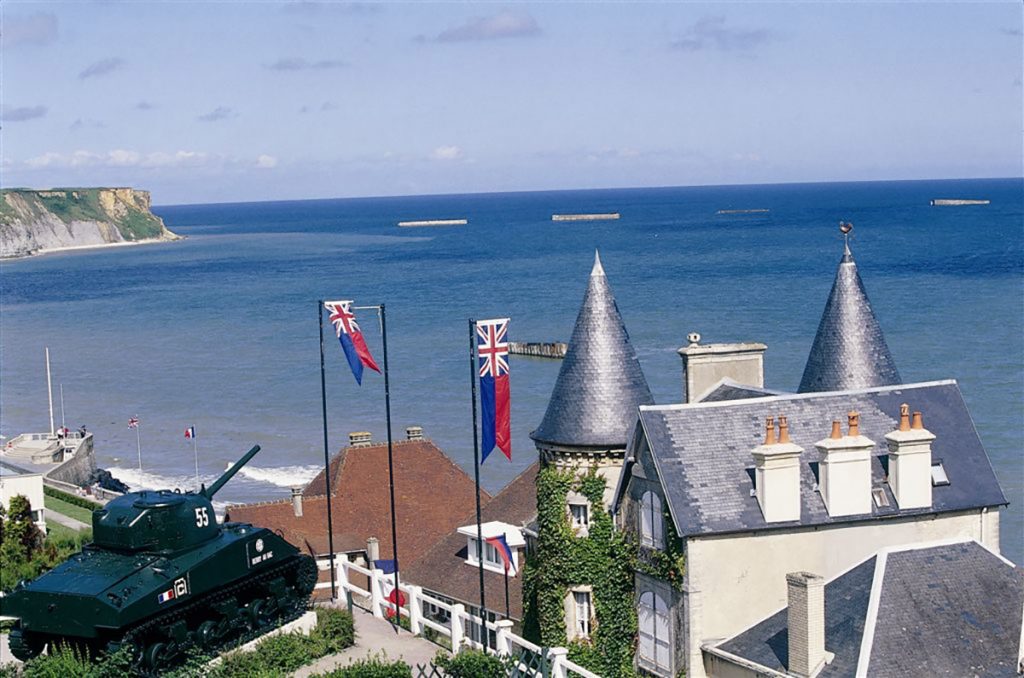 Past Omaha and then a circle over the American Cemetery at Colville Sur Mer, the headstones of the fallen in neat, symmetrical rows. Later we will put a name to many of those who are laid to rest here. Weather permitting we pass the battle scared ruins of Utah before beginning our final approach to Cherbourg.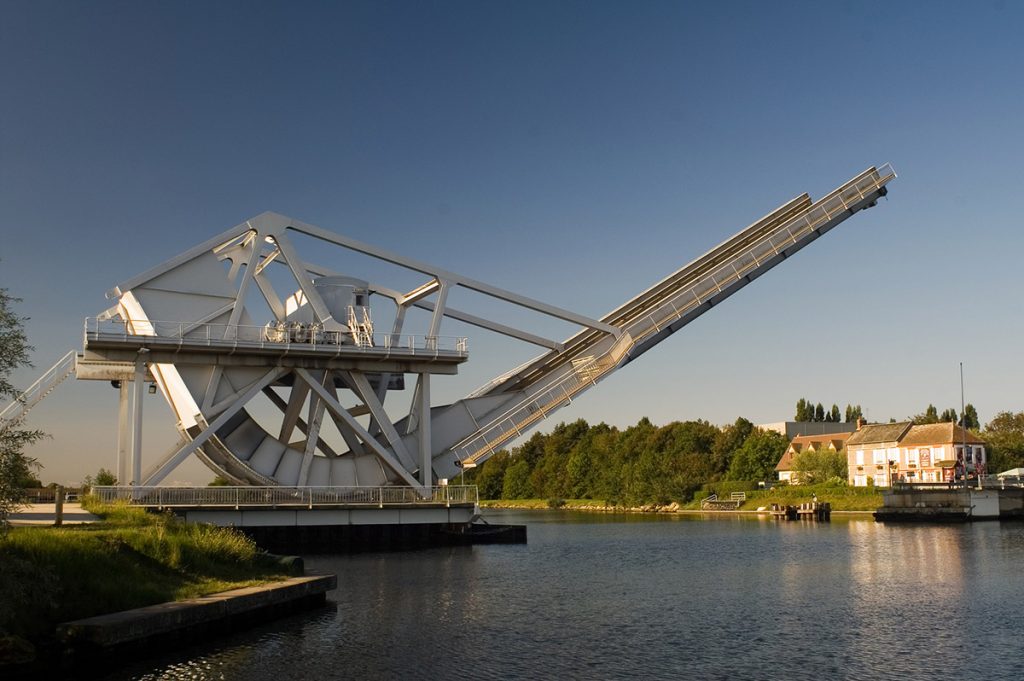 The transport awaits us after we clear the arrival procedure and we head through the Normandy countryside. Our first stop is Sainte-Mère-Église and we will have time to explore the wonderful Airborne Museum and the Church. From the latter a "paratrooper" still hangs, caught up in his shrouds. John Steele watched helplessly as many of his comrades landed in the village amidst stiff resistance. From here we travel further along the coast to Omaha and enjoy a lunch close to the beach. There is time to look out over the beach before we visit the cemetery above the beach on which many thousands lost their lives on D-Day.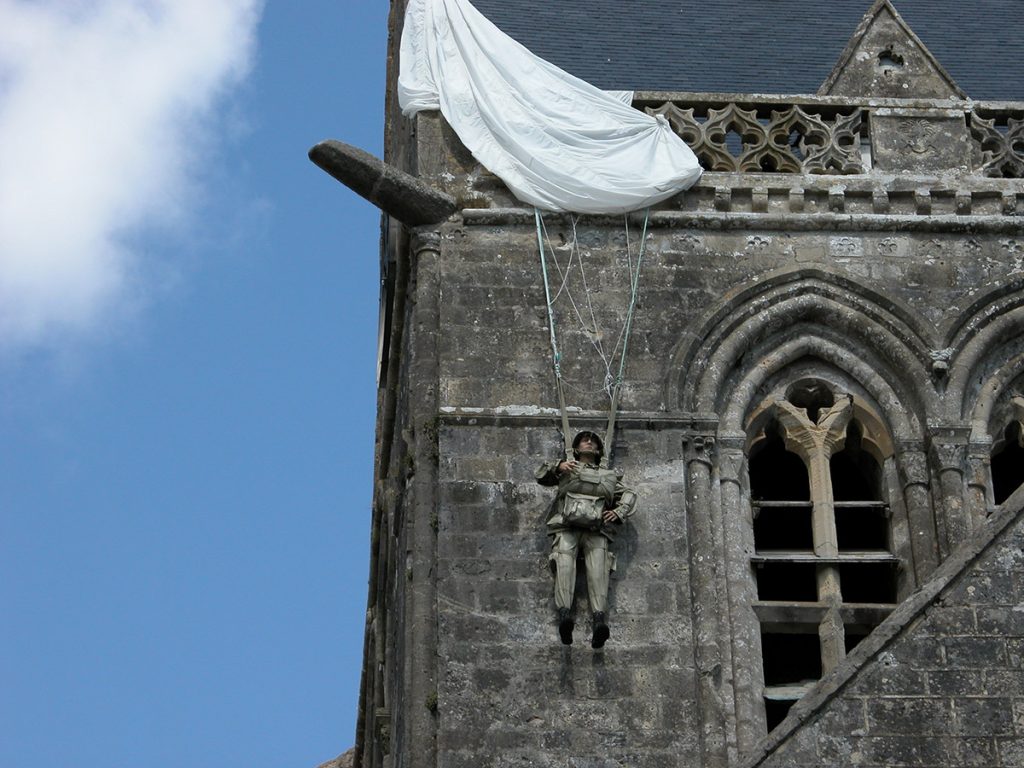 In the cemetery, row by row are the over 9,300 graves whilst a further 1500 names are recorded on the "wall of the missing". This is indeed hallowed ground and we can, given prior notice and when a family member is buried or honoured in the cemetery arrange for a short service to be held.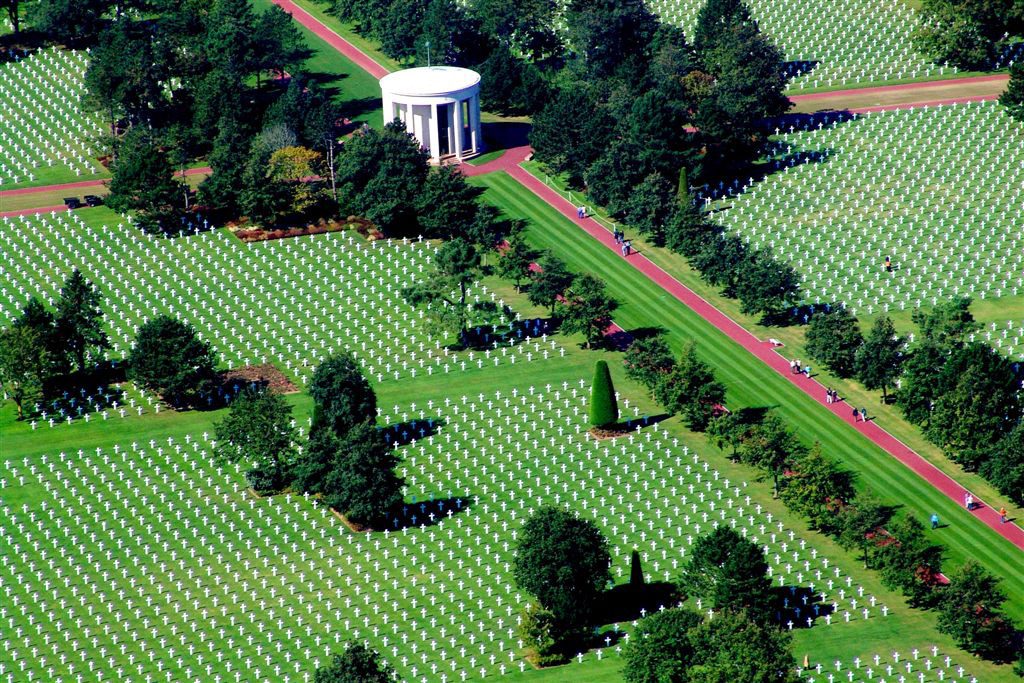 Some of those buried in the cemetery above Omaha died during the assault on Pointe du Hoc and we now travel to visit the lunar like landscape of this promontory, attacked by the Rangers on D-Day. We will visit the bunkers where it was feared the defending forces had heavy guns installed, able to fire on both Omaha and Utah. Bombed from above and shelled from the sea the Germans were then attacked by a force of Rangers who, under heavy fire, climbed the vertical cliffs to take the batteries. Half the force was either killed or wounded.
Travelling back through the now quiet countryside of Normandy we pass evidence of the landings before arriving back at the airport for our flight home.
6th June 2020 is the 76th Anniversary of D-Day.

Take the Normandy Private plane tour with your military expert British Tours guide. Take a look at our range of private D-Day Normandy tours
Post by Rod, British Tours Ltd Tour Guide