Brought to life by Disney, the stories about Winnie the Pooh were adapted from a set of stories and poems by English Writer, poet and playwright A.A. Milne. As we approach the 90th anniversary of the creation of the world's favorite teddy bear, we will be offering day tours of sites relating to the writer and his honey seeking creation.
Take a drive south to Winnie the Pooh's Ashdown Forest and make a day of it visiting other interesting sites along the way. You could choose to combine it with Hartfield in East Sussex where AA Milne bought a country house and see the place named Pooh Corner!
Alternatively, you could visit one of the many historical sites along the way. You could for example combine it with a visit to Hever Castle, Chartwell House, or Knole House.
Hever Castle is one of the best castles in England: a 13th century moated castle, childhood home of Anne Boleyn and setting for her courtship with Henry VIII.
Chartwell House is Churchill's family mansion, which serves as a splendid memorial to all that he did to help his own country.
Knole House was Henry VIII's Tudor mansion, built with around 7 courtyards with 52 staircases and 365 rooms. It sits in beautiful grounds with a deer park.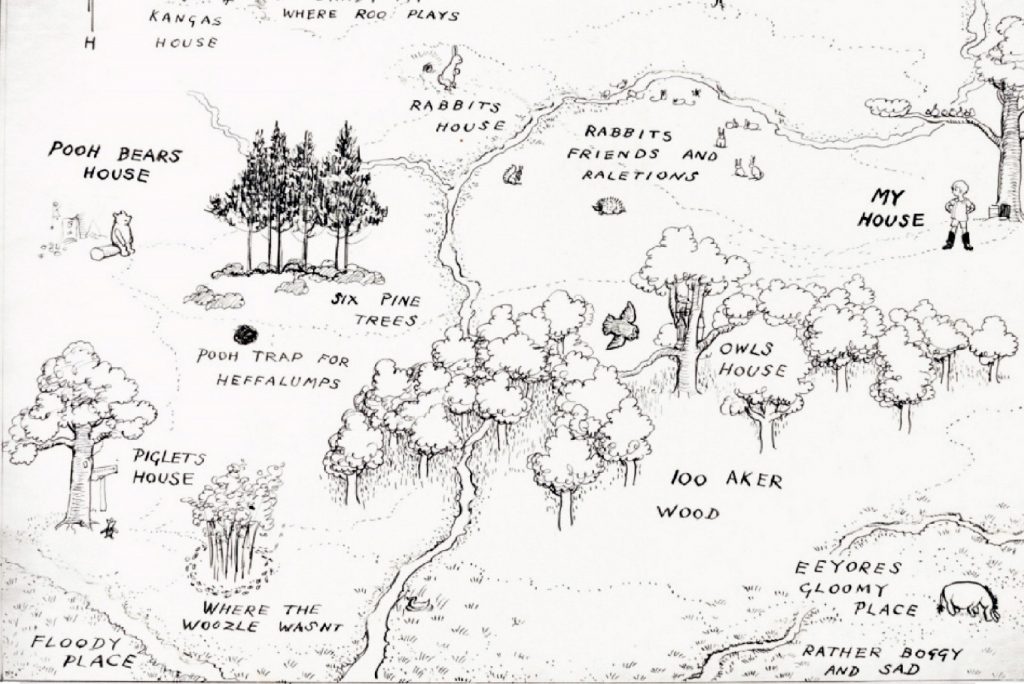 If you are planning on just visiting London, ask your guide to show you Westminster School which Milne attended from 1893 to 1900, and the upmarket residential borough of Chelsea where he lived later, just off the famous Kings Road.
Kids will love an afternoon at London Zoo: did you know Winnie the Pooh was inspired by Winnipeg, a real bear resident of the London Zoo in those days!
Contact British Tours now to set up a tour or to ask for more information about our Literary themed tours.