"………A grey mid-February day……so what could be better than a trip to the Cotswold Hills, which always look stunning whatever the weather!
Today's destinations were the majestic Sudeley Castle and the beautiful Hidcote Gardens, both nestled away amongst the Cotswold stone villages.
By-passing Oxford (sadly!) and heading through the historic wool town of Burford and 'chocolate box' Bourton-on the-Water, first stop was Sudeley Castle. Tracing its history back through Saxon and Norman times, it was rebuilt in the 1400's and is steeped in Medieval intrigue and Civil War controversy.
Title to the Castle changed from Lancastrians to Yorkists during the Wars of the Roses, then later being won back for the Tudors. It was during these years that it was also home to one, (or possibly two!) Queens of England, with a further two to have visited. The first to live here was the 'Secret Queen of England', Eleanor Talbot, rumoured to have married Edward 4th, before his marriage to Elizabeth Woodville, Mother of the 'Princes in the Tower'. The second Queen to make this her home was Katherine Parr, Henry 8th's sixth (and final!) wife who outlived him and is buried in the Chapel at Sudeley Castle. Katherine brought a huge Royal Court with her, including Lady Jane Grey, the 'Nine Day Queen', who was never crowned, having met an early death at the Tower of London. The 4thConnection to a Queen was Henry 8th's second Daughter, Elizabeth, who threw a huge three day extravaganza of a party to celebrate England's victory over the Spanish Armada, virtually bankrupting Sudeley's owner, Lord Chandos!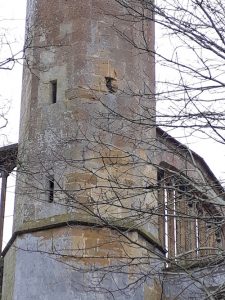 The Chandos family just about managed to hang on to Sudeley. A supporter of Charles 1st's Royalists during the English Civil war in the mid-1600's, the 6th Lord Chandos sent troops to support the King. However, the Castle was twice overthrown and eventually ransacked by Cromwell's Parliamentarian 'Roundhead' hooligans! The hole from a Roundhead canon ball can still be seen in one of the Castle's Tower. The Castle also has magnificent gardens and grounds, with Peacocks roaming freely, a lake and a collection of rare pheasants from around the world.
As early afternoon approached, time to take to the winding Cotswold lanes for a short visit to Hidcote Manor, with its beautiful, ornate gardens and hidden 'garden rooms', designed in the early 1900's by the American Major Lawrence Johnston. Johnston collected plants from around the world during his many 'plant hunting' trips across Africa, the Americas, Europe and the Far-East, most of which are on display around the gardens.
Even at this time of year, Hidcote is well worth a visit, with either its beautiful thatched-roof gardeners' cottages or the rolling Cotswold Hills as the backdrop for many of its views.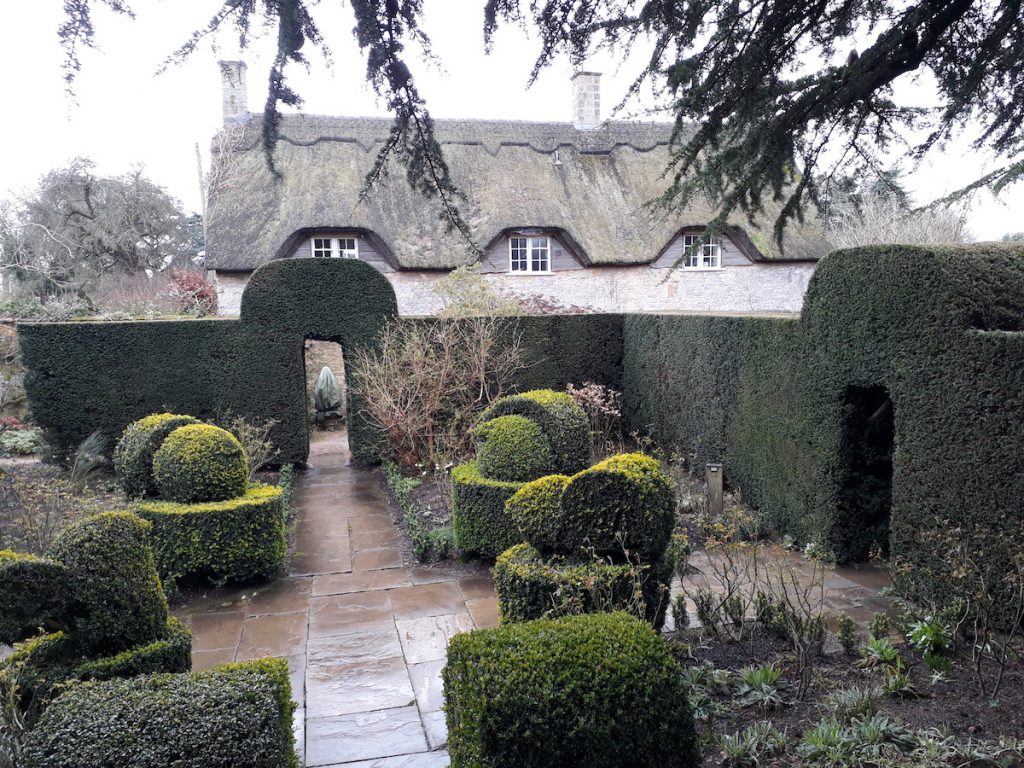 Heading back to London, I wondered where the next Cotswold trip will take me, with always a surprise gem to be found………."
Post by Tom, British Tours Tour Guide
Discover the hidden gems of this stunning region on a private tour of the Cotswolds