You may think of Champagne or Alsace before you think of Kent, Berkshire or Cornwall when it comes to expert wine makers, but English vineyards have been developing for centuries and in recent years have become an industry to rival our friends across the Channel - (even famous French Champagne producers Taittinger have bought up land in Kent to plant vines!)
It's thought that the Romans first brought vineyards to England, although some historians suggest they may have imported more wine than they actually produced on British soil due to the 'objectionable' climate. While archaeologists have discovered amphorae and wine cups amongst Roman ruins in Britain to suggest that Romans introduced a love of wine drinking to Britain, there was still a prevalence of mead amongst native Celts, as referenced in poems like 'Beowulf'.
It was the flourishing of Christianity in the 10th century that led to real growth of viticulture in Britain.
Monasteries and other religious institutions were mostly involved in cultivating vines, as wine was an important part of the Eucharist celebration. With the arrival of William the Conqueror, in 1066, wine making expanded to satisfy nobles' taste for daily drinking and great hall feasting as well as for their private chapels. It is recorded in the Domesday Book that 42 vineyards were producing wine during this period, but the industry swiftly declined after the marriage of Eleanor of Aquitaine to Henry II in 1152, where upon the crown inherited the new Queen's lands in southwest France. From here on, the French region's rich soil and warmer climate produced a better quality grape for fine wines, which nobles imported.
While a number of monasteries kept the tradition of wine making alive in England and Wales, they were all but wiped out during the Reformation and it wasn't until 17th and 18th century when a fashion for botany and landscape gardening revived planting of vines and wine making across many English country estates including Hatfield House in Hertfordshire and Painshill in Surrey.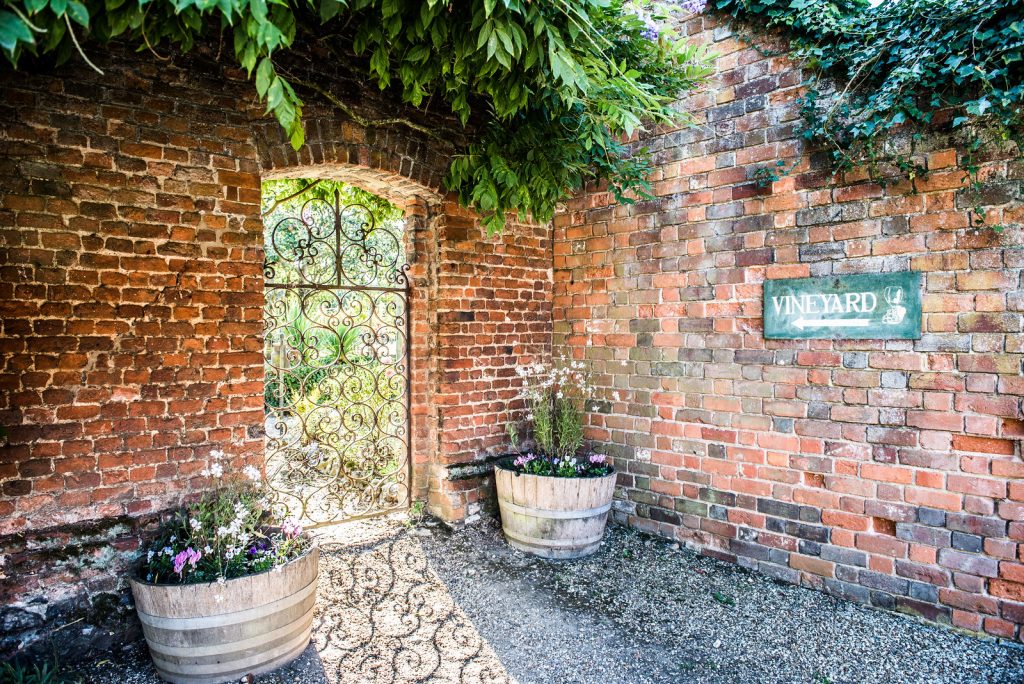 By the mid-20th century a wine making industry was established and the English Vineyard Association (now known as Wines of Great Britain), was formed in 1967. Vineyards today are flourishing in the South of England particularly in Kent, Sussex, Surrey and Hampshire and there are also fruitful establishments in parts of Wales and Cornwall. Researchers have perfected the grape types suitable to the English climate and better yet, many of these are open to the public where you can explore the history of wine making as well as sampling some of their best produce!
Take a tour of the stunning English countryside and visit Stanlake Park Wine Estate with an expert British Tours Tour Guide.
Post by Olivia, British Tours