What a way to welcome our visitors back to touring. You can't 'do' London in a day, or maybe even a year, but a helicopter flight across the whole of this great city is as close as you can get!
Having collected our guests from Knightsbridge, we drove to White Waltham airfield in Buckinghamshire in just 45 minutes and were airborne shortly after our safety briefing.
Our pilot, also called Tom, explained that although it was not a sunny day, the light wind, coupled with the rain that had passed through had cleared the air and the views would be spectacular. And how right he was!
We flew over Pinewood Film Studios, originally founded by J Arthur Rank in the 1930's, towards RAF Northolt, once home to the famous 2nd World War 303 Fighter Squadron and currently base for the Queen's Flight, then joined the river Thames at Kew.  Our flight through London followed the river, alongside which are situated our most famous London landmarks.  We could literally see for miles. Our route enabled views over Chelsea Football Club's stadium (best team in the UK…..just my opinion!) and the MI6 building at Vauxhall, still intact despite the Bond films!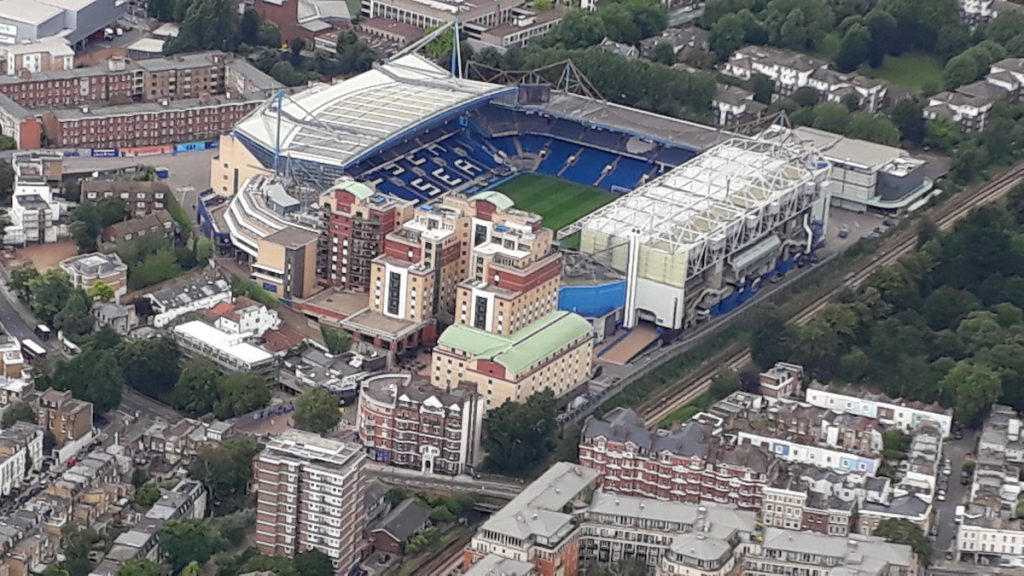 Continuing East, on our left we had stunning vistas across to Kensington Palace, home to Prince William & Kate and the Royal Parks, over the Houses of Parliament & 'Big Ben', 13th century Westminster Abbey and Buckingham Palace.  On our right the Tate Modern Museum, Shakespeare's Globe Theatre and 'The Shard', tallest building in Western Europe, appearing as if in miniature.  Opposite those were Wren's St Paul's Cathedral and William the Conqueror's Tower of London.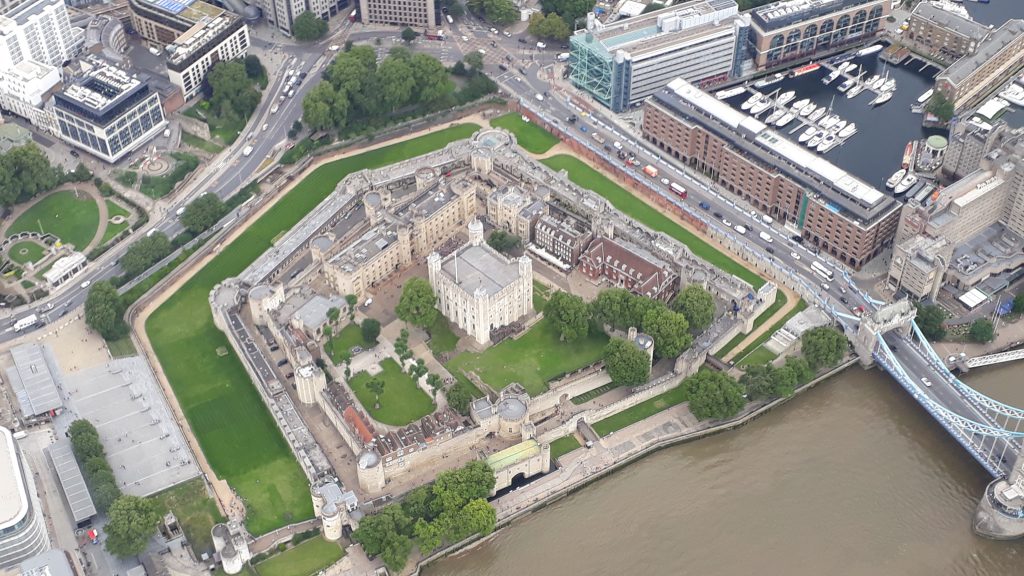 Flying directly over the iconic Tower Bridge, on we went to the huge glass towers of Canary Wharf, London's second financial district, and over the beautiful Royal Borough of Greenwich and the Millennium Dome, with our most easterly view being the Thames Barrier, built to prevent low lying London from flooding.
The route back diverted South so we could fly past Henry VIII's Hampton Court Palace and back to the airfield over Ascot Racecourse and with a view along the 'Long Walk' toward Windsor Castle. 
Our one hour flight had provided breathtaking views over five royal palaces, our two most famous churches, the 'Mother of Parliaments' and world famous sites too numerous to mention.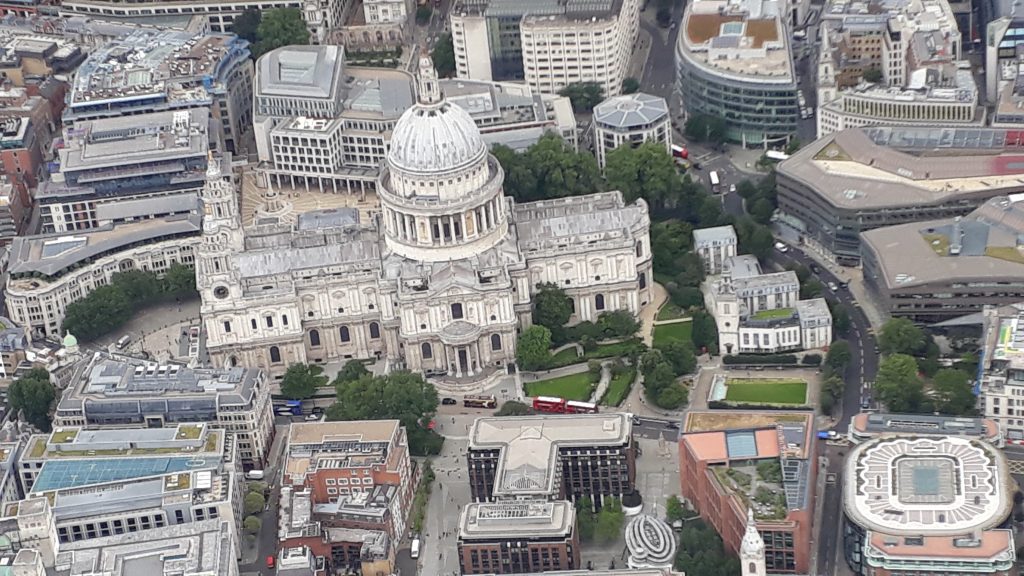 If you want to see 'all' the sights of London' and have only half a day, a helicopter tour of London is the way to do it!
Post by Tom, British Tours Tour Guide