About Us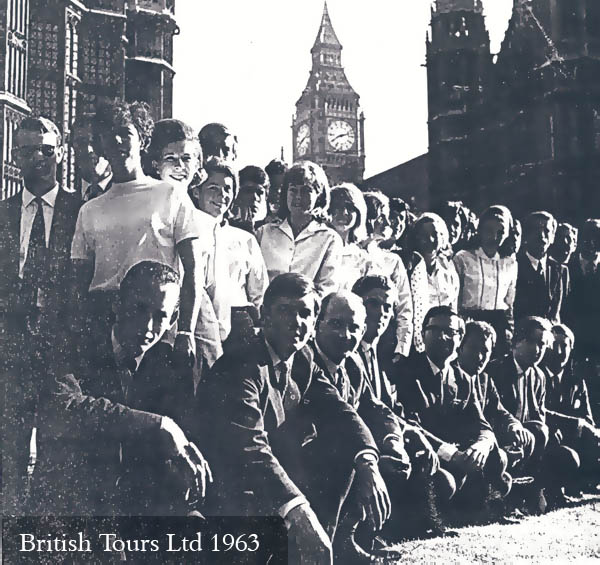 In 1958 two University graduates - one from Oxford and one from Cambridge - founded a London tour operator specialising in privately guided tours of England's two ancient University cities, Oxford and Cambridge.
In 1965 they acquired British Tours Ltd, a company in existence since 1931, and started providing a wider range of day tours in and around London and personal tours of Britain.
Today, our central London office in London's Mayfair specialises in personal and flexible touring in & around London, England, Scotland & Wales. We provide tours for all size groups - private groups of up to six travel by car with their own driver-guide and larger groups by minibus and coach.
We also offer private tours from London to Paris, in & around Paris, France, Rome & Italy. Our tours are available in all languages including French, German, Spanish, Italian, Russian, Japanese and Chinese.
As well as covering the most famous sights, we pride ourselves on also showing our clients authentic, less "touristy" sights with excellent local guides. Some of our special interest tours include Stonehenge at Dawn, Jane Austen, Legal London, England's Gardens, the Normandy D-Day Beaches by Private Plane and many more.
Our Guides
Our expert London tour guides are personable, knowledgeable men and women with interesting academic and professional backgrounds. They include a former Detective in the CID at New Scotland Yard, a senior Foreign Office Civil Servant in charge of Protocol for visiting Heads of State, an Archaeologist with many published works on Art, Archaeology and Architecture, and a former Military Attache at the British Embassy in Paris to name a few.
British Tours works with hundreds of Travel Agents worldwide as well as many UK companies for sightseeing, ground handling, interpreting and corporate entertainment in the UK and is a member of the London Tourist Board, the Society of the Golden Keys and the American Society of Travel Agents
Call us or email in London - we look forward to hearing from you! Contact Us